Hi all,
i have not seen a guide on this site to wire up neons to the interior courtesy light, not through the cigerette ligter, so i thought ill do a guide to help those that are planning to do this mod
Please note: This guide is for the neons to come on at the same time as the doors open, e.g. the same time as the interior courtesy light.
This is the kit i will be using:
These are the tools i used:
Step 1:
Open up the boot and stand it up, and disconnnect the battery from the car
Step 2:
Decide if you would like a swich in the system. If so, connect the wires as shown with strip connecters. Connect the swich anywhere in the syetem just make sure that negative is connected to negative and vise-versa with the power.....
Step 3:
Prize the light away from the roof with a flat headed screwdriver, be carefull not to stuff up the clipps on the light and in the roof.
Step 4:
Cut the wire you need, i used about 3 meters just to be sure i dont run out of wire half way when im hiding the wire......
Then with one end feed it though a small gap you will see between the metal of the car and the plastic component. This will then come out just under the carpeting in front of the windscreen.
Step 5:
Locate these two wires:
cut them and strip it, do the same for the extra 3 meter wire: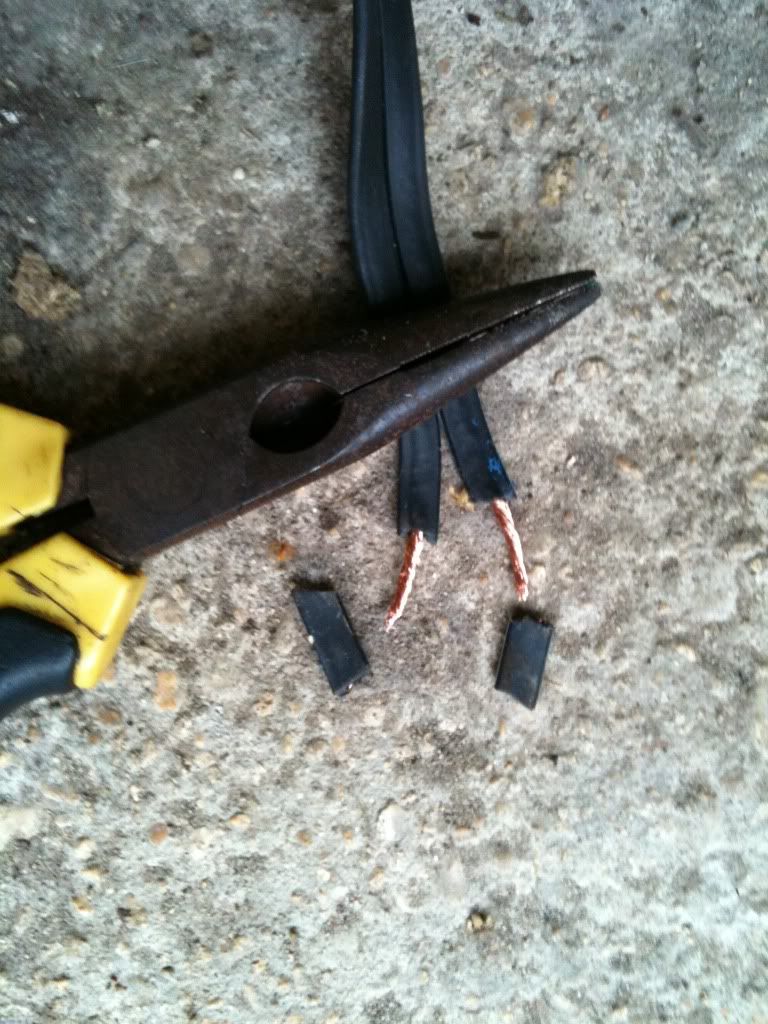 Step 6:
Splice the wires from the light to the 3 meter wire with strip connecters.
Carfully push the light back into the roof clips, as normal.
Step 7:
Get some wire and feed it down this gap:
Once it is has been feed though the gab, tape one side up to the 3 meter wire and pull that though: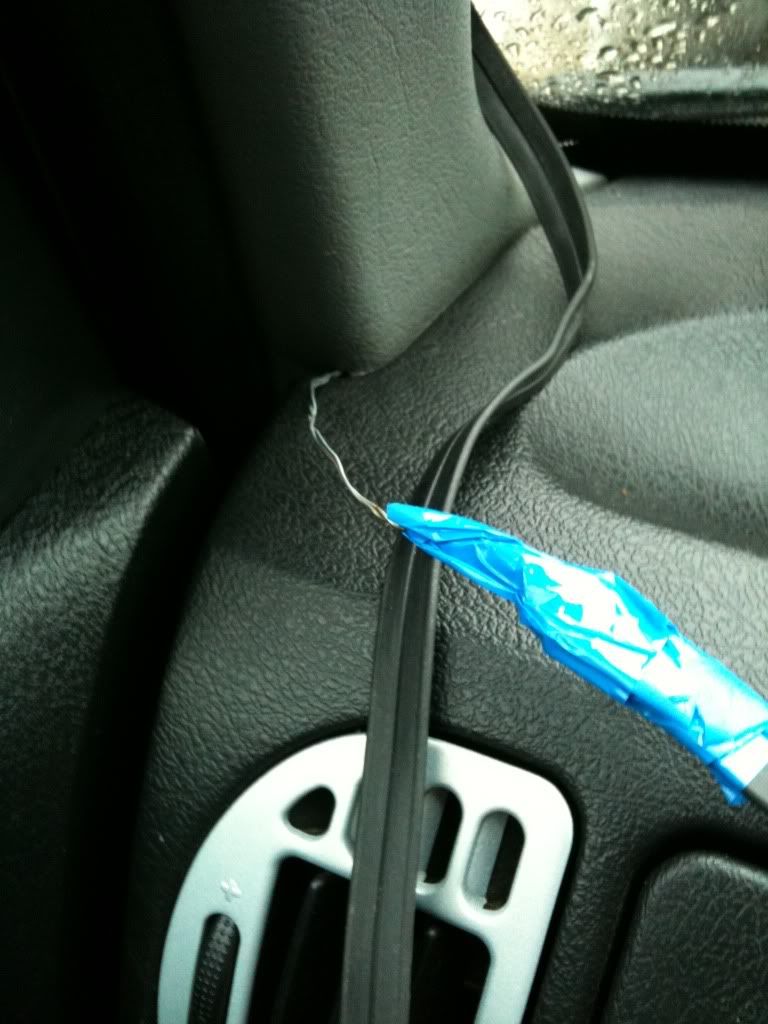 Step 8:
Using another strip connecter, connect the end to the end of the wires that came in the neon set......
Strip connecter:
Step 9:
Connect the two wires that came in the set to the inverter (12V):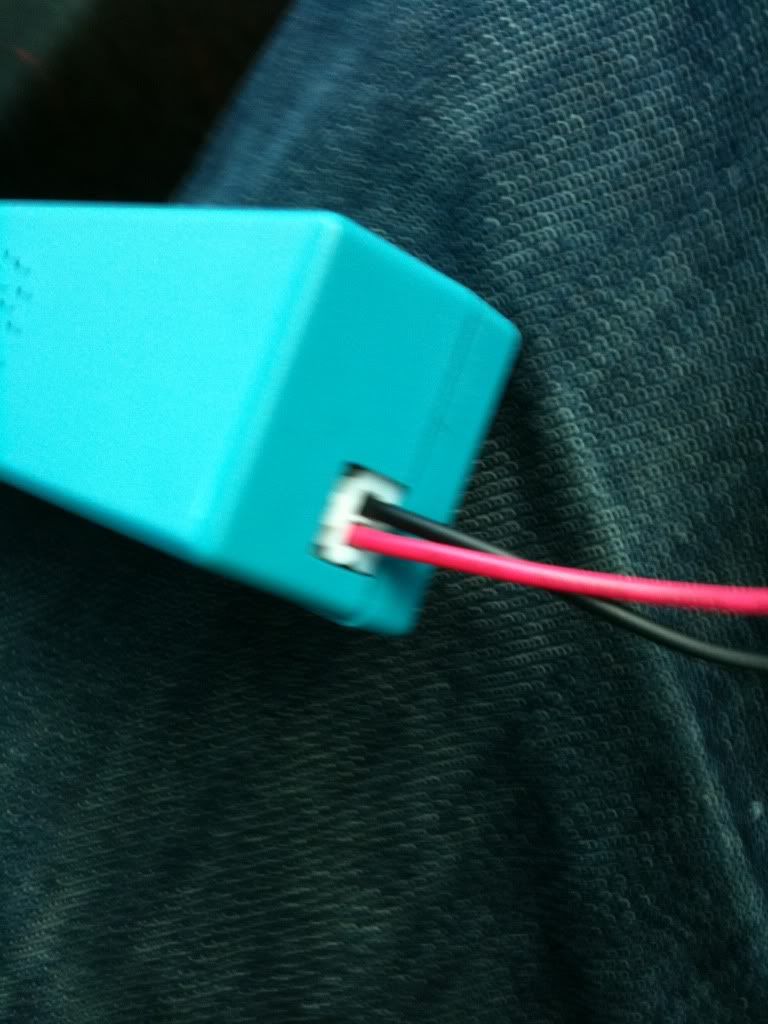 Connect the neons to the other side of the connections to the inverter: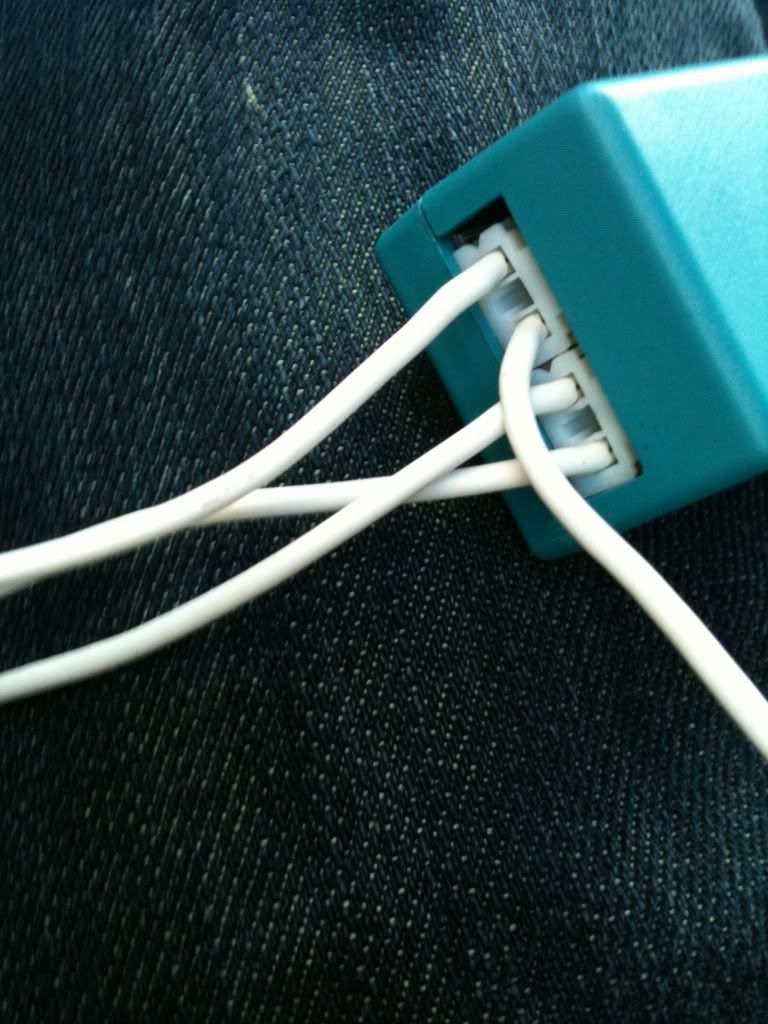 It should look something like this:
Step 10:
Attach the neons to the footwells with the cable ties. Test the lights by opening the doors, and as magic the lights should come on and go off when the door closes.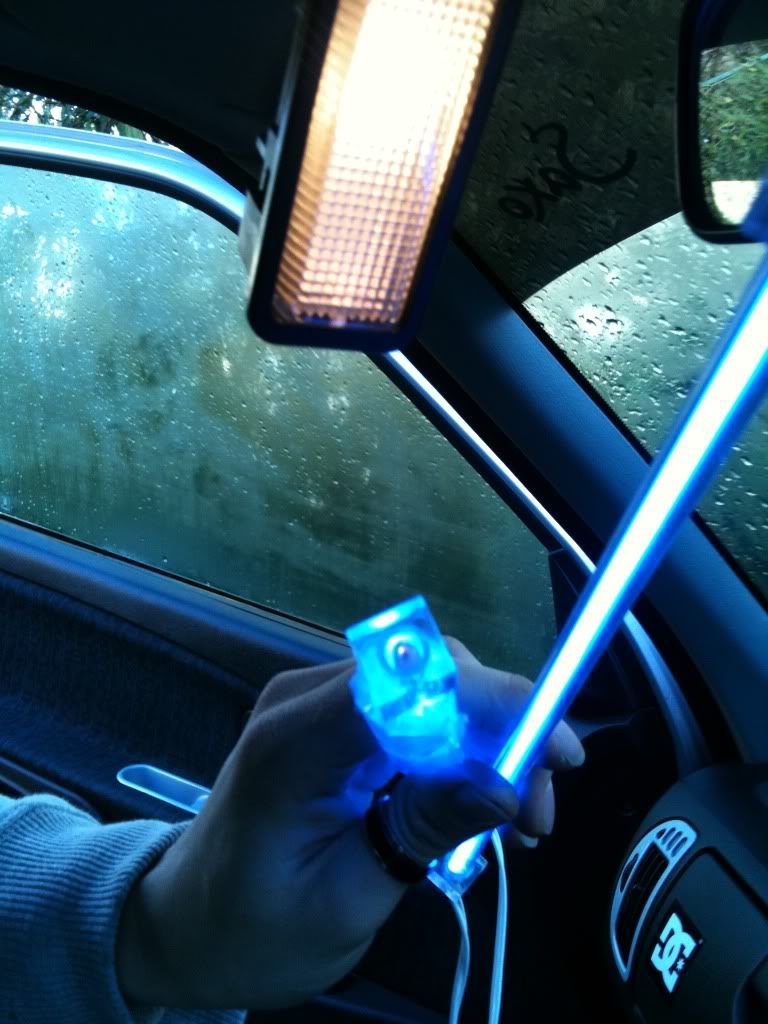 Step 11:
Hide the wires and step back and admire your new mod