Yeah mate... Me too! I was starting to think that this may end up like the cars it is meant to be proving wrong lol.
Anyway, managed to get on my pooter rather than the laptop so here's a few photos from this weekends work.
Now I know 2 days is a long time to do this little bit of work but, I was very apprehensive about taking a grinder to the car! this coupled with the fact that both me and my mate Jon are both more "Brew" than "Work" means it took forever lol. That being said, I'm happy with the result and the metal and welds are not budging! (tested with rubber mallet!)
SO, First here's a picture of what I was faced with when I removed the ECU tray: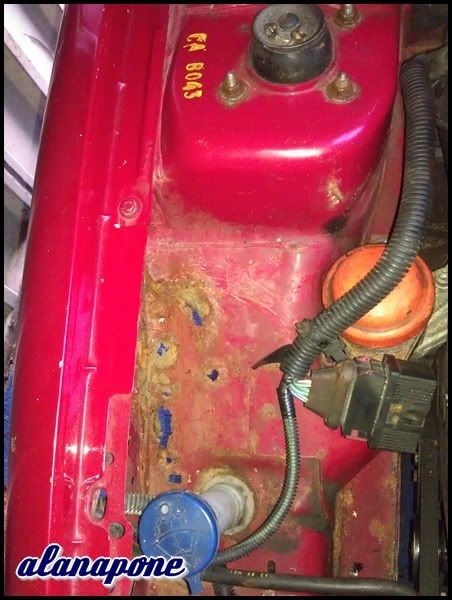 After some poking with my fingers only this is what I was left with:
I then gave it a knock with a hammer and marked out where I thought we should cut out to:
Then I covered as much of the engine bay with my flame retardant overalls from work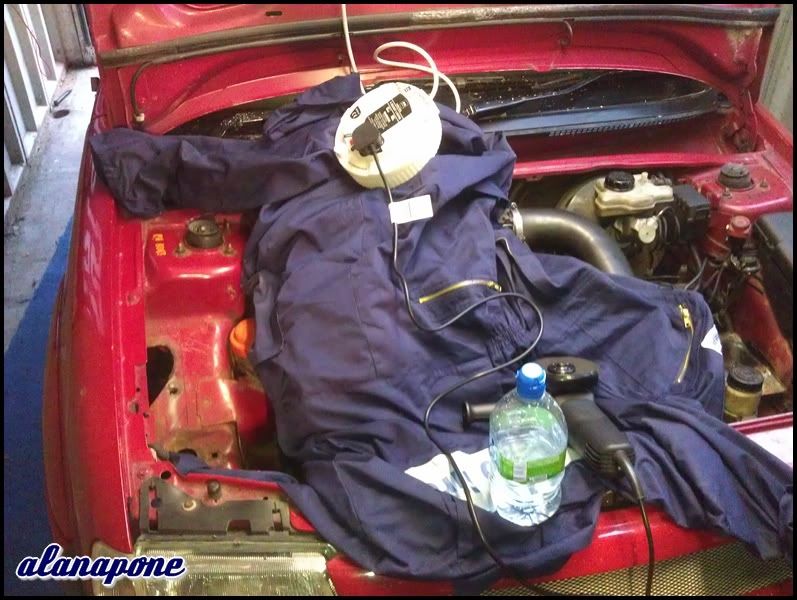 Then came the whizzer and a 125mm cutting disc!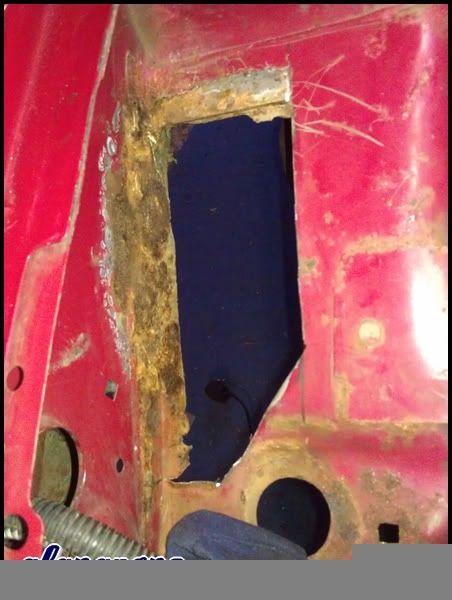 I noticed that their was some bad bits on the vertical part of the inner wing also:
So I chopped that out too: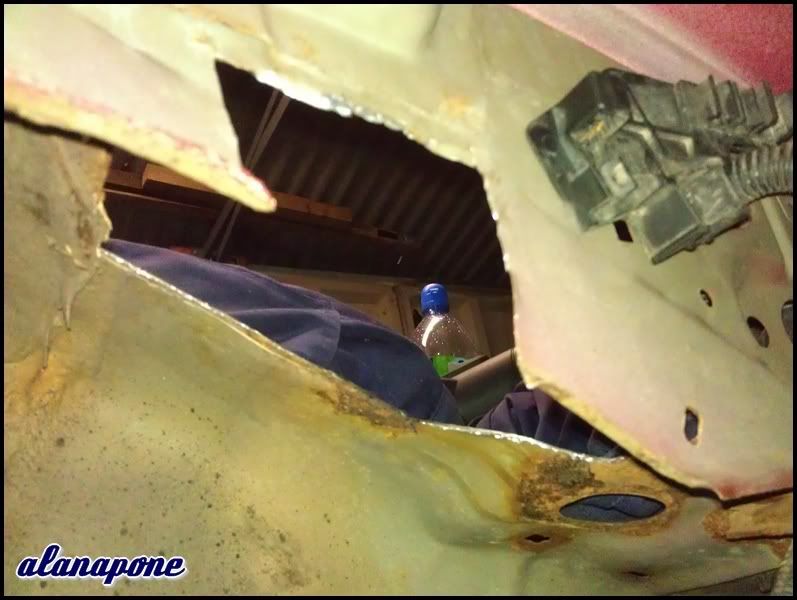 Then I gave it a whiz over with a flap wheel: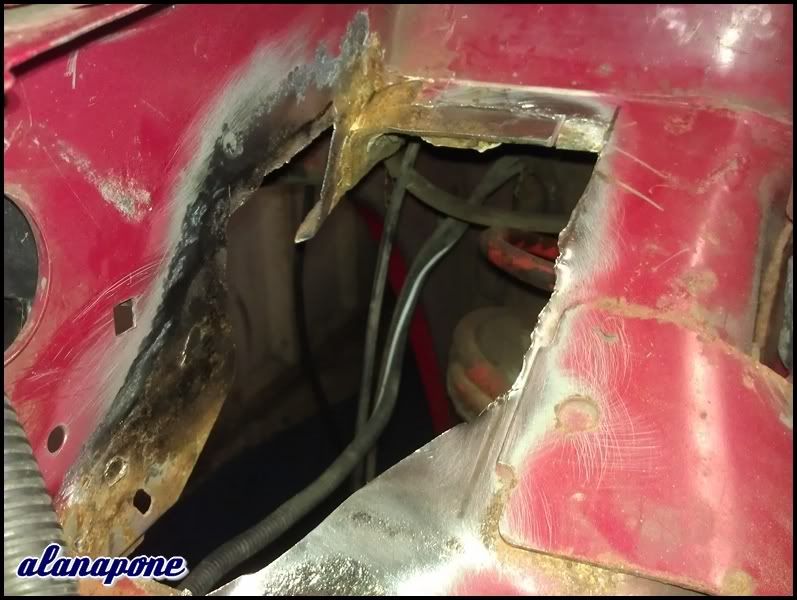 So we ended up with a nice clean cut hole and started to weld back in some metal... Fortunately, I had a spare wing from when I swapped one over on the VTR.
Jon turned up with his old MIG welder that he's used to rebuild 2 VW Beetles and work began.
First was the vertical part: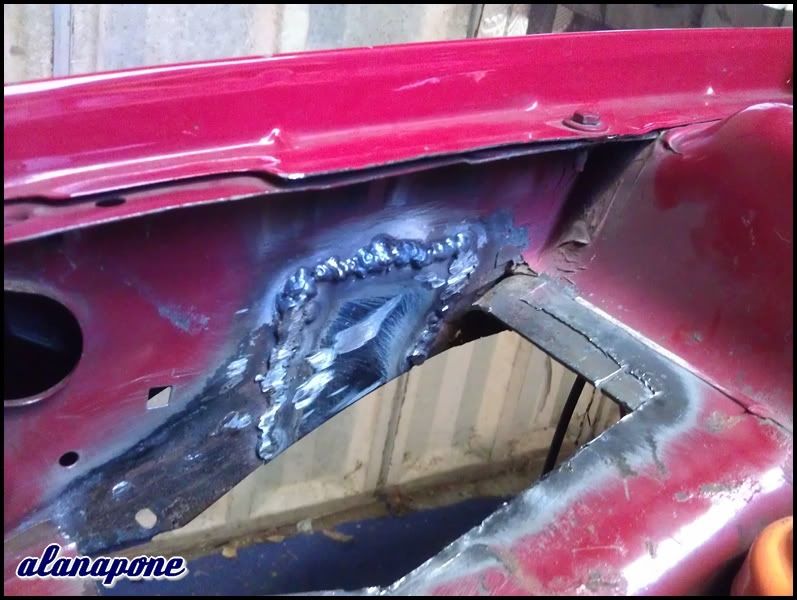 Then today we filled in the main part: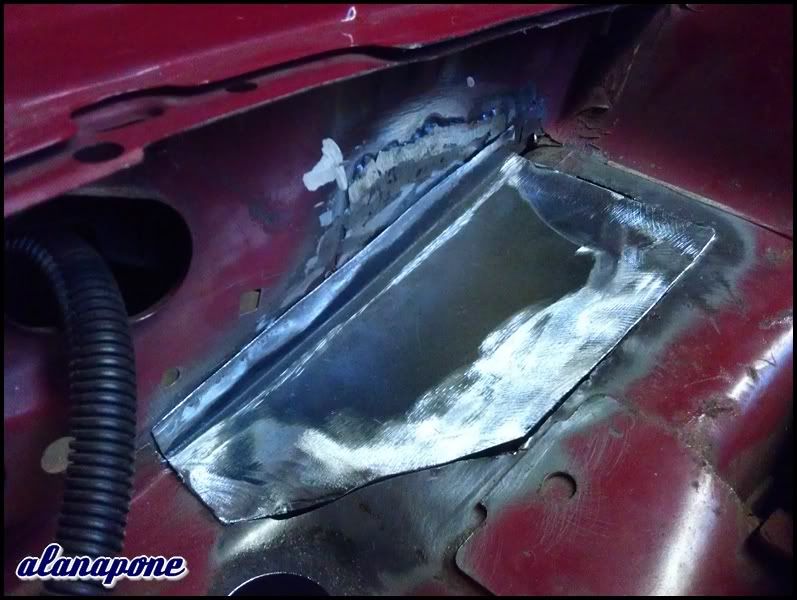 The finished article now looks like this:
I know it's not the best in the world BUT, it's strong as fuck! I'm going to smooth the remaining welds down give the underside some underseal, then acid etch primer the top and give it some red again! Hopefully when it's done it'll all be fine again for a good few more years!
I'm glad it's done now so I need to keep up the momentum and get the rest of the work finished.
Still to do:
Set wishbones and ARB bushes
Fit callipers, Disks and Pads
Fit rear braided hoses
Replace old brake fluid
Swap rear beams
Fit Rear Billies
Fit seat
Sort interior??
MOT
Then I have to look at tax and insurance... If I can't get that sorted in time then I will look into hiring a low loader for the day. I know their is a company nearby that hire out car transporters for around £150 a day... Will work out cheaper than the insurance quotes I've had so far!
SO... That's the weekend done... Now for tomorrow... Set suspension!