Well... It been a busy few weeks here at Rednek Motorz!
Ultimately though as per the last picture, The car was sorted and is running... just!
It has developed a bit of an electrical fault. For some reason the battery drains in an hour or so so their is a massive short somewhere! To make matters worse, it's intermittent!! Once the car is running it's fine but sometimes it needs a jump to get going.
So thats something to sort out when I have a few hours. Hopefully, this weekend.
After the blast out in the car at the weekend, Sunday came and it was rolling road day!
I helped my mate swap a steering rack on his mk2 Golf GTi the night before and when it was time for him to go I went to move the car from out of his way, Started it up no problem. Took a few bits out of the car and put them out of the way, went to get back in the car to find the door swung half shut and locked!!!!! How the HELL did that happen!? I've later found out, that when I start the car and the battery hasn't had a charge, the central locking turns over and locks the car. So we were sat their with a locked and running car and no way to get in!!
I'm not going to tell how I did it (obviously!) but my recently acquired lock defeating skills were put to the test and we got in. With my mates Golf out of the way, the Saxo was put under the carport and loaded up ready for setting off in the morning.
All to soon I was back in the car with my mate in his Fabia and Dannybluevtr in his Vectra ready for the off. We had a nice little run over to EFI-Parts in Runcorn, about 20 minutes drive. The other guys were all waiting when we arrived. Once we'd got everything sorted I got the car on first... Not my idea but I wasn't going to argue.
Three runs were done and a nice 125.1bhp and 108.5lb/ft of torques.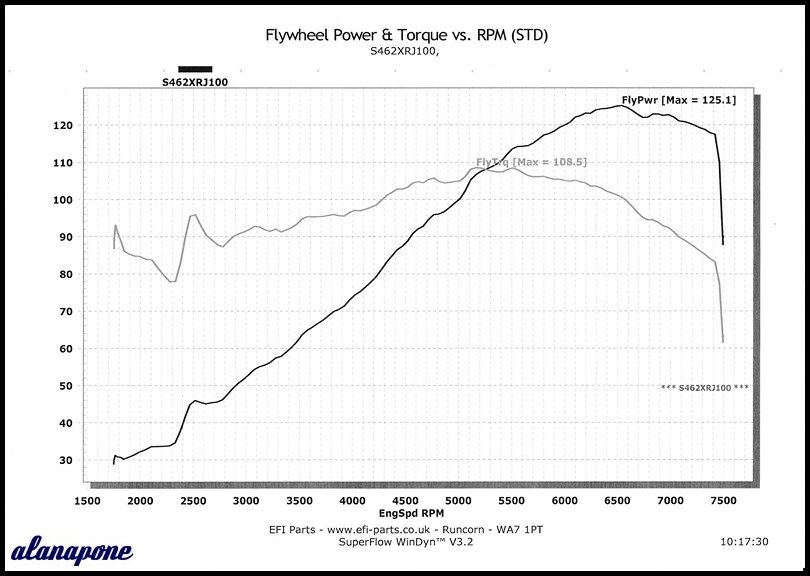 If i'm honest I was hoping for 130bhp but i'm still happy with that. Chris the operator noticed on his magic box that at high revs the fuelling is a bit off. He suggested getting a decent adjustable fuel pressure regulator to sort it out and said it may give me an extra few horses once sorted out.
I also, in between lending a hand and making brews for my mate and I the night before, managed to get the floor painted where the welding had been done. It's not the best job, but then nothing is on this car!
Heres a pic of the night before: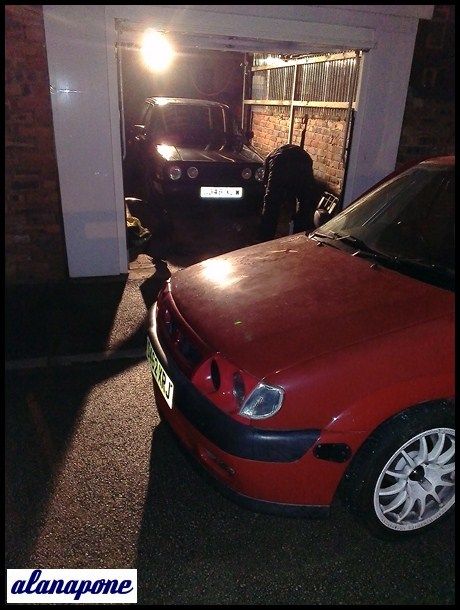 And some from the rollers: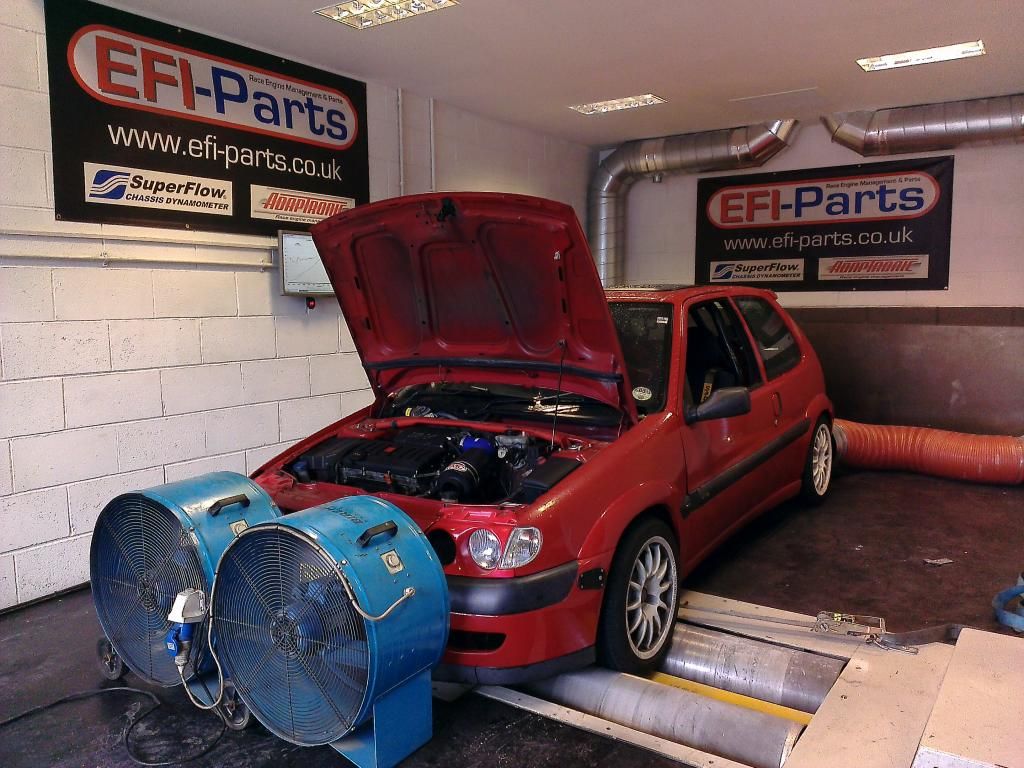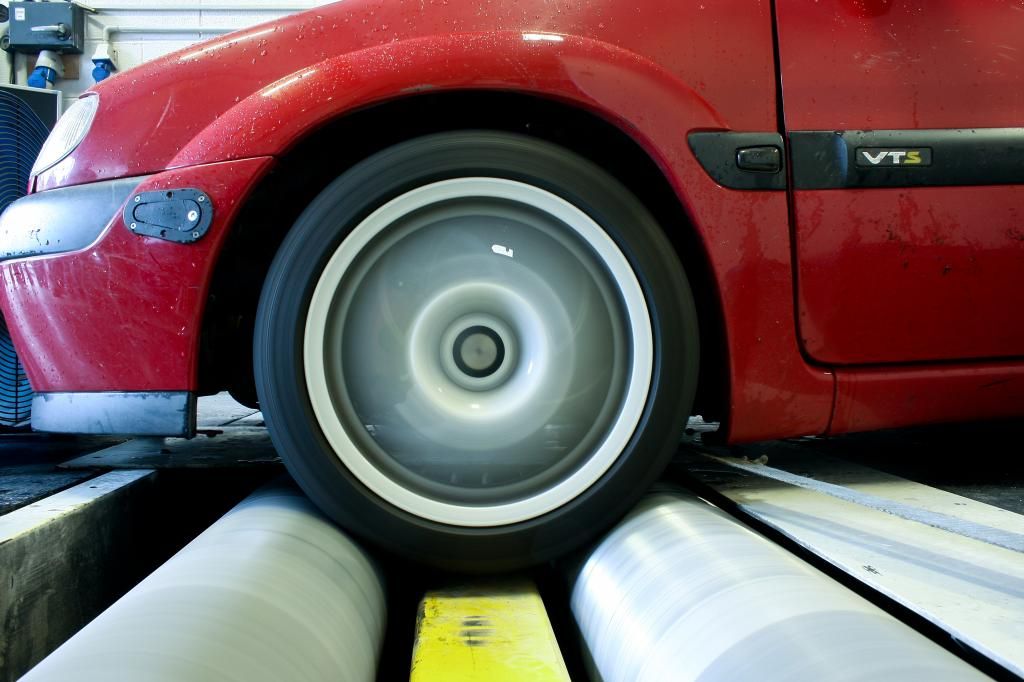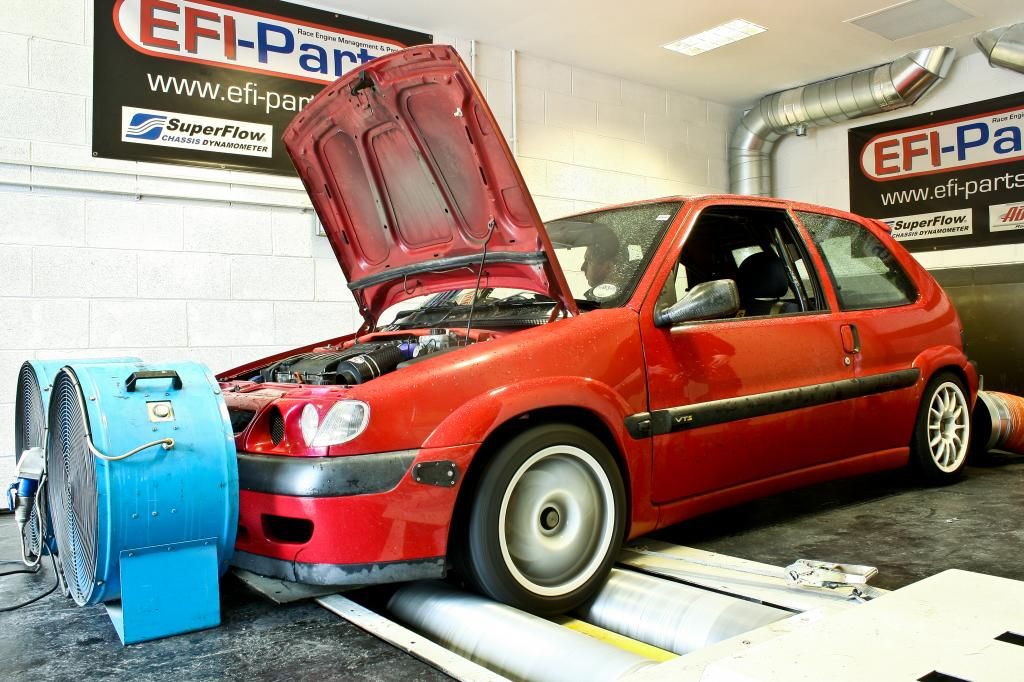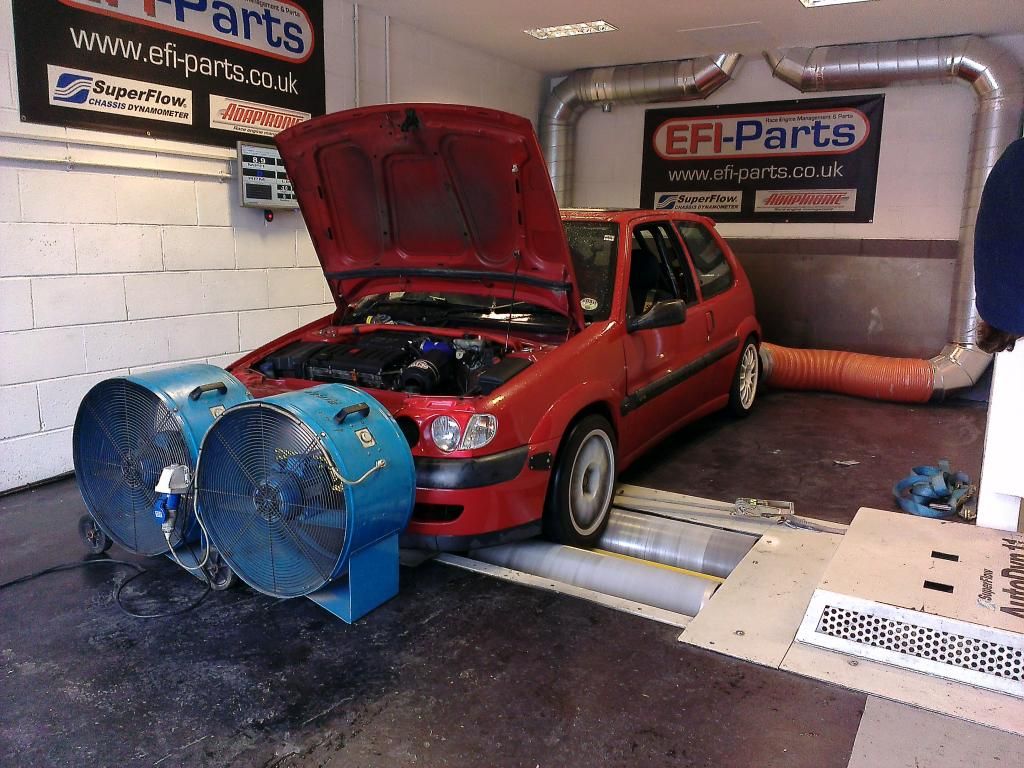 So, next jobs in order:
Get tracking done,
Sort electrical issue,
Source and fit adjustable fpr,
Trip to DOOM motorsport to pick up a few bits and perv at the beast!
That should do for now