Update...
About a week after Pegg ran off, she was found again. She had her blood tests done the next day to make sure she was clear from certain diseases - all fine, which is lucky as if found positive they put them down, wether they have a home to go to or not.
She had her neutering operation on the same day - she was pregnant with around 8/10 pups which is why they did it straight away.
Some may find this harsh, but if you look on the charities facebook site, around 20 pups have been found dumped this week alone!!! So it was in everyones best interest.
Vick did the dates and Pegg was most likely 2 weeks preg when we were on holiday.
She has recovered well and is looking healthy.
The foster home send us regular pictures and video's via youtube.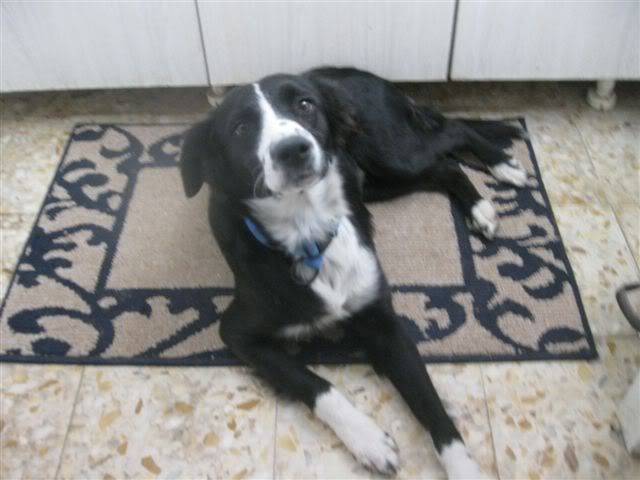 http://www.youtube.com/watch?v=m6bCUlYlO4I
Her foster home have said that she is very well behaved and mannered. She is house proud & prefers to toilet out on walks.
When everyone is off playing, she likes to nab the bed nearest the fire!! She is living with 7 other dogs and 3 cats she doesnt batter an eyelid at the cats.
So, at the weekend we went along to Pets at Home with a 10% off voucher and bought 2x 17kg bags of food and the most luxurious bed we could find. The bed is sentimental as our last dog Bruno had a very similar one which he is buried with (along with a lot of toys).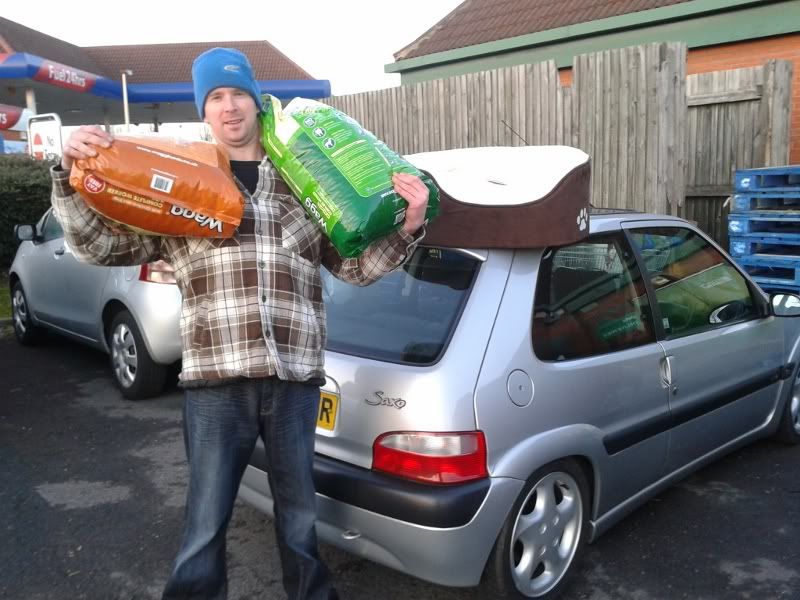 Though the cat that is not ours seems to have claimed it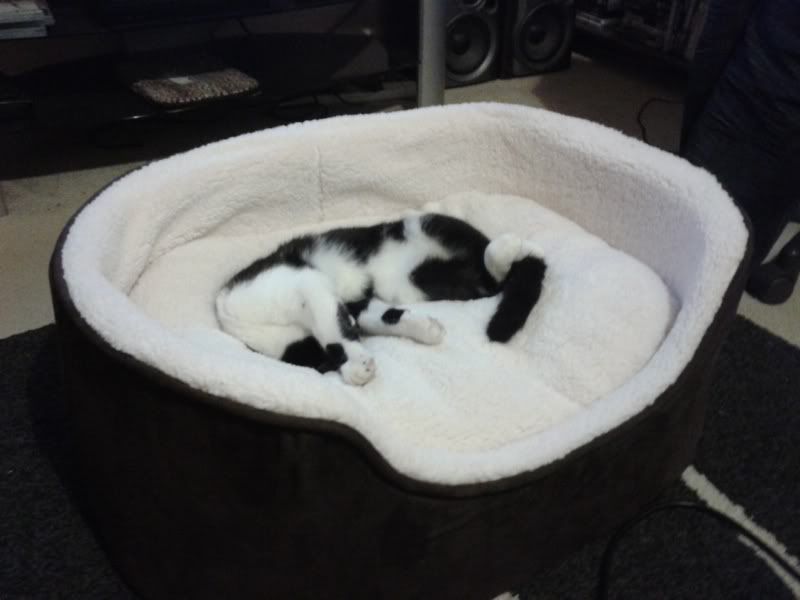 All being well, we will be driving to Northampton in 7 weeks to collect her!!!
FOR THOSE THAT DONT UNDERSTAND, THIS IS WHY WE ARE DOING THIS
found in a ditch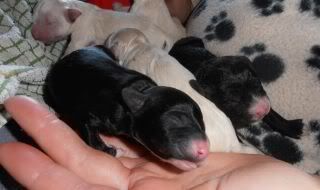 found in a church carpark - and still there as not enough room in foster homes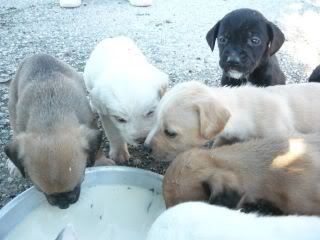 before: Hollie was found curled up on a door mat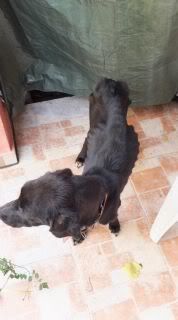 Hollie after 2 weeks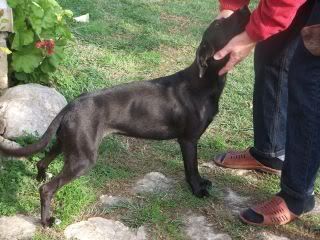 this dog may be coming over with Pegg for Vick to find her a home, but subject to room in the transporter.