Thought I'd copy and paste this from another forum, to this one. I know most people think it's a big ugly people carrier, but beauty is in the eye of the beholder, so it may interest one or two of you...
I've spent the past year slowly getting my truck ready for festivals, camping, and greenlaning this summer. My Delica is my everyday drive which I've had for nearly a year now, it started out as a stock Mitsubishi Delica L400 Exceed...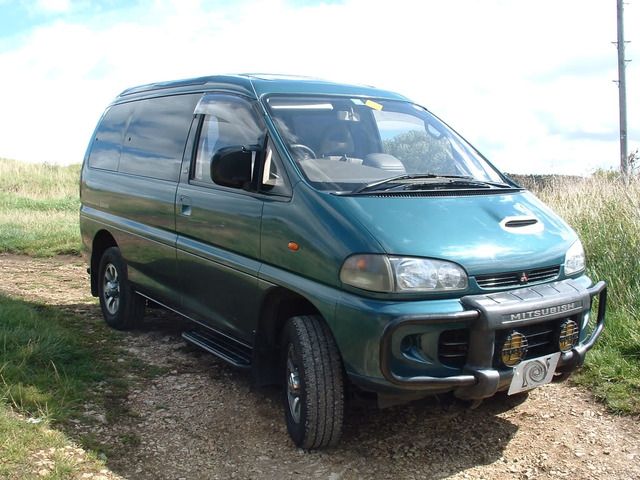 As you can see she was desperate for new wellies, I wanted to fit a set of KL71 tyres (30 9.5 R15) these are the biggest you can fit on a Delica without cutting/hammering the arches, however they were out of stock for six weeks.
While I was waiting for the tyres to be in-stock I started my camper conversion.
I built a cupoard unit with a 2 ring hob, grill and sink, as you can tell most parts were re-cycled or re-used like the slide off computer sides which made up the cooker hood, the rear heat shield is an old metal flip chard board from work which was to be thrown out, the wood for the unit itself was end of line and was cheap as chips, the cooker and sink from ebay which needed replumbing slightly and a new regulator, I fitted the tap to a pump up pressure bottle like the ones gardeners spray their weeds with, which is ideal it gives up to 6 litres of water, and once pumped up stays pressurised till it's either used up or de-pressurised, I also have a 25ltr container for storing more water, but tend to just keep a few 2ltr bottles of cheap tescos bottled water handy which stays fresh for longer if unopened.
I also built a basic fold out table which folds up between the 2 of the rear seats.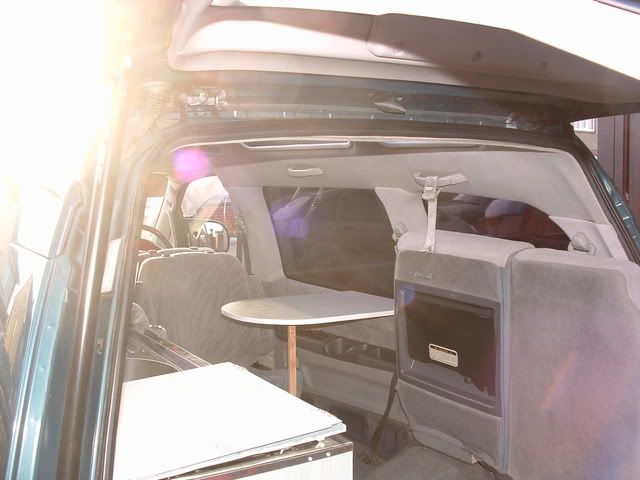 The bed was easy as the seats fold to form a bed, it has flourescent light, night light and best part the crystalite glass roof sections which are great when it's a nice clear sky at night.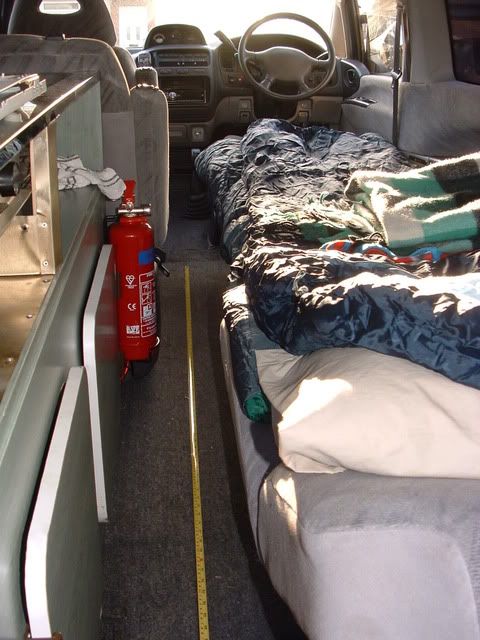 It's now registered as a motor-caravan, and insured as such, bonus being the insurance is half the price of what it would be if it was insured as a car.
I then fitted her new tyres,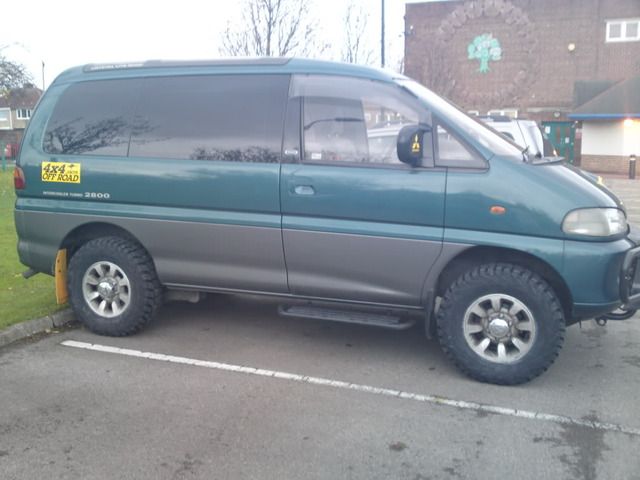 Within a couple of months we get loads of snow, great timing!!! They were fantastic in the snow and I had great fun pulling people out of it...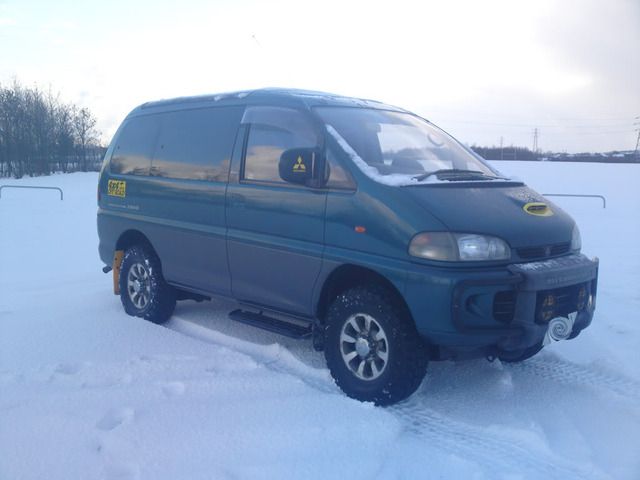 Here's a little video of me pulling a BMW up a hill as everyone was stuck behind him:
My next job was a snorkel which I followed instructions from a kind member on mdocuk (Mitsubishi Delica Owners Club), he had modified a Land Rover Defender snorkel, and posted a fantastic set of instructions on how he did it, which I followed for my truck.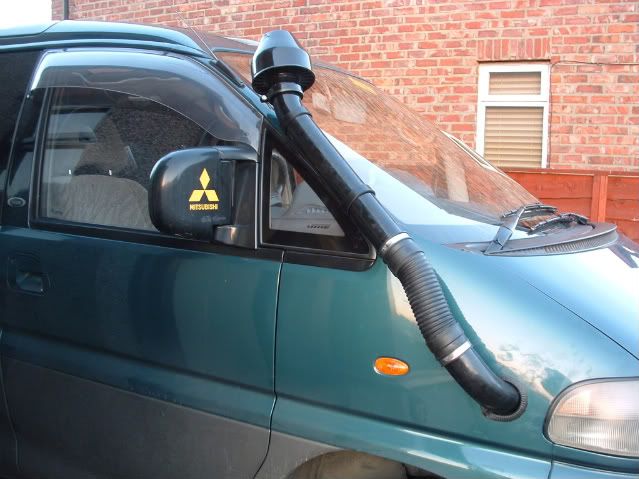 I've just bought a safari roof rack and spot lights off a local Delica owner and ended up fitting a snorkel to his Delica for him a couple of days later.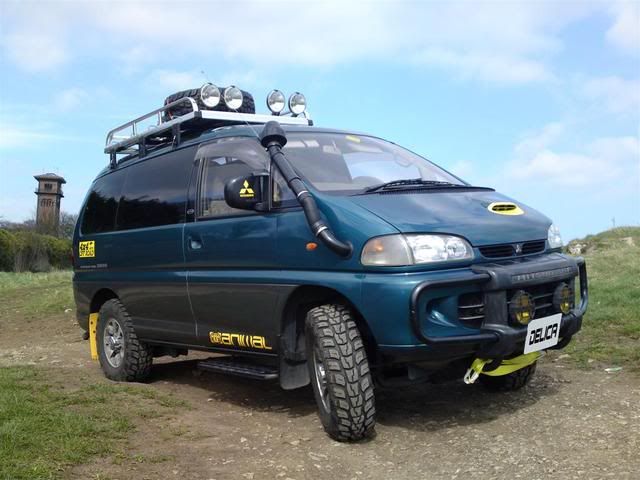 I have a tent that fits against the back or the side door but am planning on making an awning myself to fit all the way round two sides, from side door to far end of the rear door. I'm going to extend the wheel arches a little, plus a few more little jobs. So far my Delica has been pretty much faultless, there have been a couple of small issues like the pressure release valve for the turbo getting stuck and blowing at about 2000rpm, but with all the guides on the owners club site these were easy fixes. I'm servicing her every 4000km, and plan on re-waxoiling the bottom at the end of the summer, and I have a few bushes and gaiters to replace aswell. I want to keep it in good condition but at the same time use it for what it was designed for. Roll on summer!!!