My Sprint/hillclimb Progress - Year 2
---
Pre- Season
Im entered in the road going class of a Northern Based Speed Championship for 2008. Last year was my first year when i campaigned an Astra GSi but i swapped that for a low mileage Vtr. I dont thin it will be as quick in a straight line but it will certainly handle better and thats where most of the time is lost.
Bought completely standard from a pervious lady owner, its so far had the following mods -
Spax suspension
Fully Polybushed including engine mounts
(the mounts made a massive difference to the car feel)
GE quickshift
(and the whole linkage arrangement tightened up/replaced as it was very sloppy)
Supersprint Race Exhaust System
OMP Lower strut brace
Omp WRC suede steering wheel
Corbeau Kevlar/carbon Pro series seat.
Carbon Mirror caps.
BMC panel Filter in standard intake system
Khumo Ecsata Tyres on standard VTR rims
Not a huge amount of mods but im limited to the regulations for the road going class. (hence why all the trim is still there). A cage is optional and im currently deciding whether the increase in insurance and the extra weight is worth it.
As the season progreses i'll no doubt be tweaking a few things, adding more bits as i find i need them but rather than waste money upfront that i neednt spend, i'll see what the car needs by using it.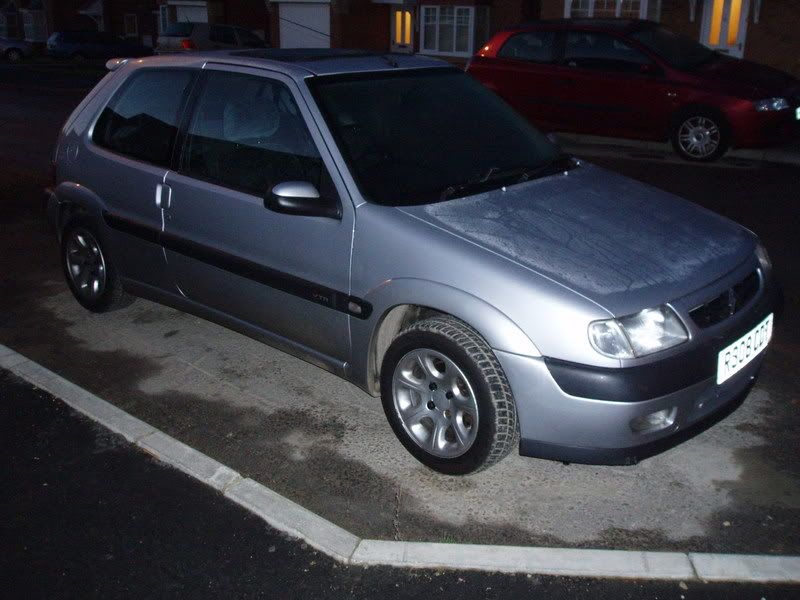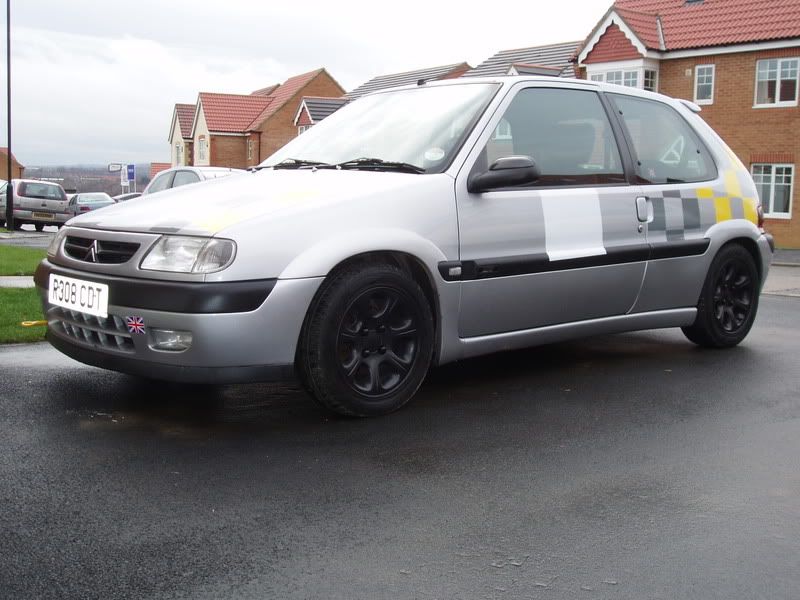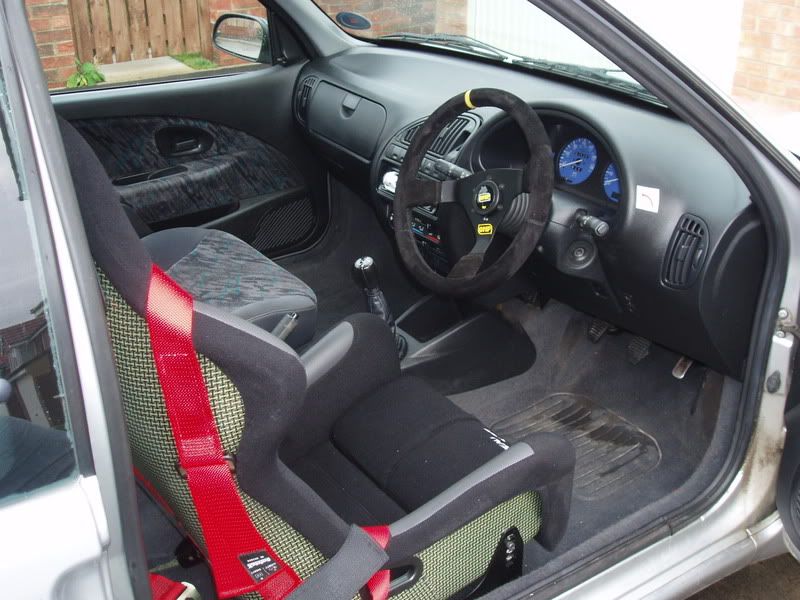 Comments
Posted 15th August 2008 at 10:15 by

Nij