I wasn't going to bother doing a progress thread but I may as well since I'm disabled at the minute.
So, story is I've been riding bikes since 2005 and was never really bothered about getting a motor until I broke my back in the Army last year. Since I couldn't ride any more I thought I'm going to have to get one.
I toyed with the idea of getting a 205 GTI but I knew if I wanted a mint one then I'd be paying big(ish) buck so I thought of Saxo's.
I'd always liked the saxos and I was 17 when they first come out and I remember everyone buying them as you got a years insurance with them and if you were over 21 you got free insurance on a VTR.
When I started looking I wanted either a VTR or a VTS as insurance was going to be £300 for either even though I've got no no claims.
I eventually found this unmolested VTR, it had one lady owner, full service history with 46,000 on the clock, full MOT and was clean apart from the below little problems.
Front alloys being in clip
Nasty stone chip on the o/s arch
Hole in the carpet where she'd been driving in heels
Drivers door wouldn't stay open
Drivers seat back rest moved about two inches
PAS pump was a little ropey
Was due a service
Wheels needed balancing
Probably paid a bit much for it at £900 but I knew it was mechanically sound.
Fixed most things which needed doing, sourcing bits from scrap yards and a PAS pump from a local Sax P member (didn't even know he was a member as I found it through Gumtree). Still looking for a wing if anyone can help.
Plans are probably to keep it as standard as possible with a few subtle mods.
I've done the following:
Poly ARB Bushes
Quick shift
Gear linkage
Head unit and speakers
New carpet
LED's in the clocks
New drop links
Timing belt, tensioner and water pump (to be on the safe side)
Ariel (got a cheap one, but I'm still looking for something better)
New Carpet for £5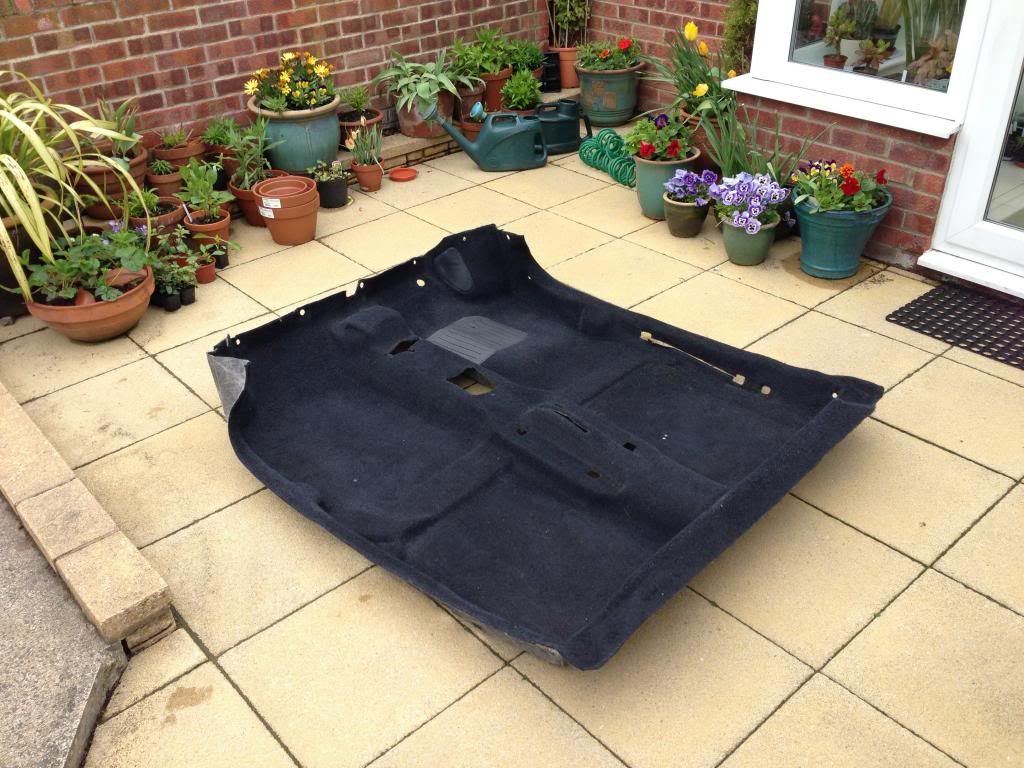 I've got a set of VTS alloys which are being powder coated as I type this (got them in good nick for £10 a rim). I did have a 106 half leather interior in, but my back couldn't take it so had to go back to the rock hard original seats. The GTI interior is off to start a new life in Denmark.
Once I'm back to fighting fitness I'm going to replace the following, which I know will need doing soon:
Wishbones
Dampners
Springs
Rear Dampners
Strut top bearings
Wheel bearings (maybe)
Electric Mirrors (if I can find a switch, might just throw in a VTS interior)
I might upgrade the brakes as I think the standard ones are wank.
New clutch kit
About it really, I'll put a pic up when I get my wheels back from the powder coaters.